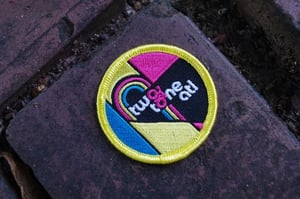 $

8.00
Limited to a one time run of 100 patches!
But 60 were made available for purchase with a hand numbered photo print, three stickers & your patch. (The other 40 have a different destiny)
Produced & designed by Johnny @Thehsuper, these super high quality & custom embroidered patches are 2" in diameter and can be sewn or ironed on.
On the back of the photo is brief background on the twotone story and what these patches mean to me. Thank you for your support!